FACES BEHIND HOUE DESIGNS
DESIGNER // HENRIK PEDERSEN
Does design really matter? Perhaps not – but for me it's essential. It gives me a thrill to design forms and functions that are capable of moving people passionately and opening up new possibilities.
Passion for design is in my mind, soul and heart, wherever I go.
And my main inspiration is neo-scandinavian design, influenced by the vibes of London and the humor of Amsterdam, often with elements of fusion, resulting in materials and functions being combined in new and original ways, while always striving for a pure and simple look.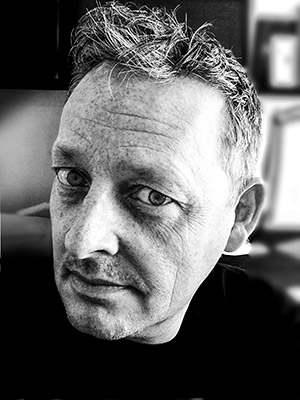 DESIGNER // JESPER K. THOMSEN
I see every day as a challenge to further improve whatever I designed the day before. This is my driving force, which constantly sends me in new directions. I draw inspiration from everything I meet on my way and don't subscribe to a specific design idiom or narrow professional speciality.
I always seek to develop my working field with new areas of interest and new partners. To me design is not about doing it alone but about nurturing the opportunities of teamwork.
As long as design has a clearly stated purpose there are no ends to creative options you can apply.